To become a Partner with Lewisberry Antique & Craft Co. by providing a link to your valuable and informative web site, contact Bob at bob@lewisberryantique.com for more information.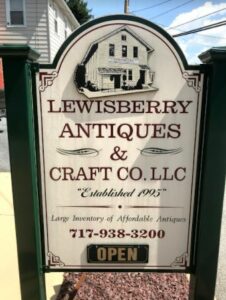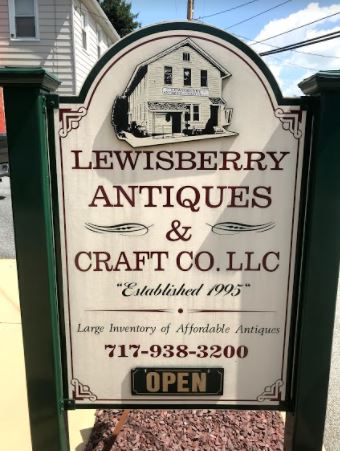 www.antiquesroadshowinsider.com
Antiques Roadshow Insider will take you behind the scenes to chat with dealers and appraisers, auctioneers and collectors.
www.cordierantiques.com
Auctions, appraisals and estates
www.sundaydriver.com
Go antiquing with Sunday Driver Directories
www.gcica.org
Griswold & Cast Iron Cookware Association
www.wattcollectorsassociation.com
The Watt Collectors Association is a non-profit, educational organization, dedicated to the study and preservation of this unique segment of the pottery world.
www.whiteironstonechina.com
Official site of the White Ironstone China Association, Inc.
www.wattcollectors.com
Web Site Dedicated solely to the Identification and Preservation of Watt Pottery.
www.nmgcs.org
The National Milk Glass Collectors Society is dedicated to the preservation, study, and enjoyment of milk glass including all periods and manufacturers, both domestic and foreign.
www.redwingcollectors.org
This organization is devoted to keeping the Red Wing legacy alive.
www.mccoypotterycollectorssociety.org
Dedicated to the service of McCoy Pottery Collectors everywhere
www.ndga.net
National Depression Glass Association – Preserving America's Glass Manufacturing Heritage
www.nawcc.org
The National Association of Watch and Clock Collectors Inc.
www.oldtools.com
Tool Collectors Associations
www.downhomeherbals.com
Hand-crafted herbal products inspired by nature
www.collectics.com/education_fiesta.html
Information on the history and value of Fiest dinnerware.
www.Collect.com
An online antiques and collectibles community. Features news, buy and sell areas, calendars, directories, price guides, and forums.
www.AntiqueTrader.com
Get the latest antique and antique show information.
www.PostcardCollector.com
The marketpace for postcard and paper collectibles.
www.SportsCollectorDigest.com
Resource for modern sports collecting.
www.TuffStuff.com
Sportscard collectible magazine.
www.MilitaryVehiclesMagazine.com
The leading resource for the preservation of military vehicles.
www.MilitaryTrader.com
The leading magazine for military antiques and memorabilia.
www.GoldmineMag.com
A marketplace for collectible records, CDs, and music memorabilia.
www.BigReel.com
A resource for hollywood memorabilia and news.
www.CBGxtra.com
CBG is the comic book resource for sales charts and analysis and market share data.
www.oberk.com/vaselineglasscontainers
A resource for Vaseline containers