Welcome to Lewisberry Antiques and Craft Co.LLC, the area's finest co-op located in the heart of South Central Pennsylvania. 206 Market Street Lewisberry Pa. We invite you to take a walk down memory lane as you preview the treasures of our 30 plus antique-collectible dealers and craft vendors. Our helpful and friendly staff will make your visit a memorable one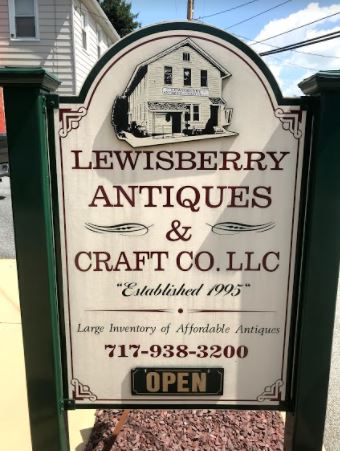 Need a special gift? We have something for everyone and every occasion! Many items arriving daily.
We also now carry gift bags and cards for your convenience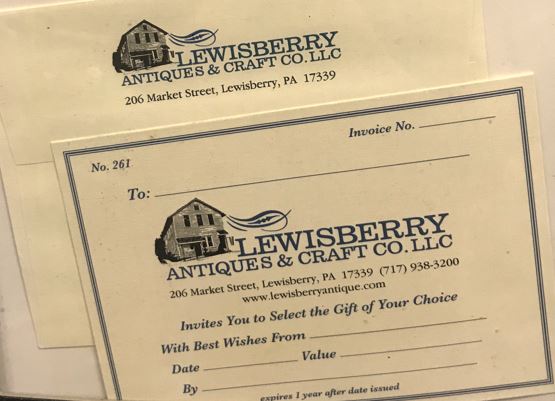 Do you love antiquing? Have you thought about sharing your passion by becoming an antique dealer?
OR are you a seasoned antique dealer looking for a reputable, experienced shop to partner with?
Visit our "Become a Dealer" page for more information on partnering with the Lewisberry Antique and Craft Co.