Nestled in the heart of South Central Pennsylvania, 206 Market Street Lewisberry Pa. you will be delighted with the treasures that abound at Lewisberry Antiques and Craft Co. LLC (LACCO LLC). Over 25 plus dealers feature the area's finest antiques, hand crafted treasures, collectibles, and gifts.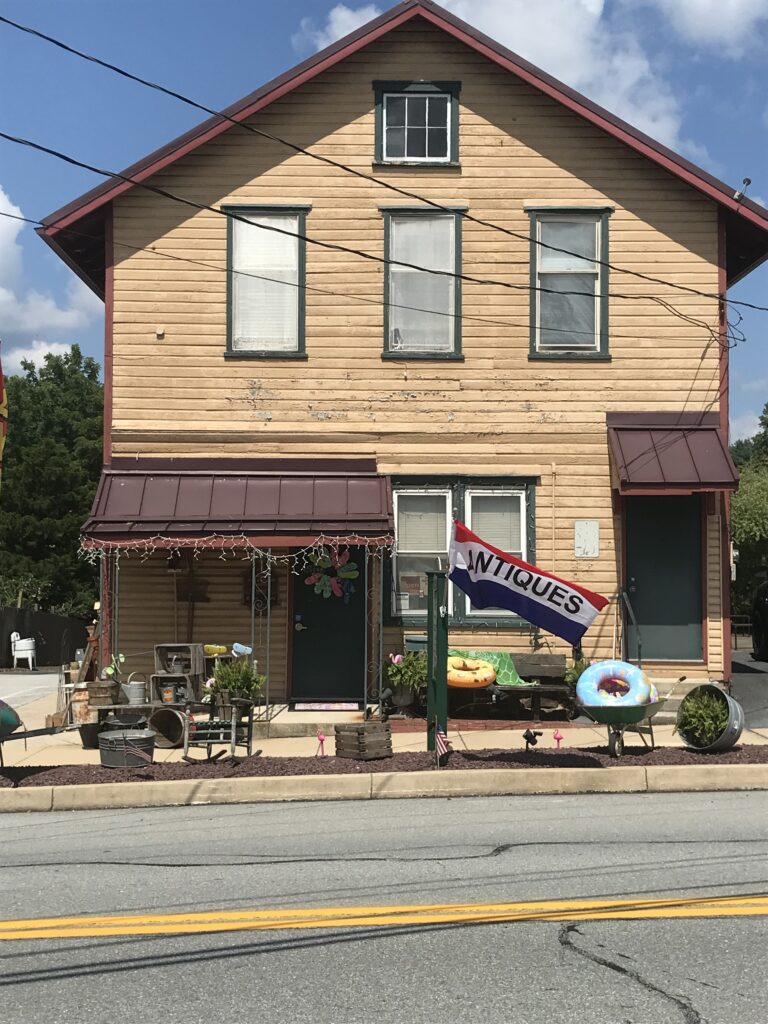 We have hundreds of unique and creative items to choose from:
Antique and vintage quilts, furniture
and art
Pottery and crocks (old and new)
Elegant Glassware
Advertising and other ephemera
Antique & vintage clocks and watches
Old tools
Baseball cards
Coins
Architectural wood pieces
Vintage hook, silk and oriental rugs
Estate and vintage fine and fashion jewelry
Longaberger Baskets
Handcrafted fine gold and sterling silver jewelry with precious and semi precious stones
Vintage and new designer handbags
Greeting cards
Herbal soaps
Barn stars large and small
Hand painted linens
Garden items
Shoppers agree that variety, quality, and value are the things that they have come to expect from LACCo LLC and is what keeps them coming back. Located between Harrisburg and York, antiques dealers and collectors throughout the area make LACCo LLC a "must shop" year round.
"OUR INVENTORY CHANGES WEEKLY"
Thanks for taking the time to view our site Vignon
We're looking forward to seeing you!
For your convenience,
we gladly accept cash, personal checks and